Localized Aviation MOS Program
Notice of Flaw in GFS-LAMP Thunderstorm Forecasts
THURSDAY JULY 27, 2006
Attention LAMP users:
The GFS-based LAMP thunderstorm probability and categorical forecasts, which became official in the NWS on 25 July 2006, presently contain a noticeable problem. The problem consists of choppiness/roughness in the forecast patterns and a slight degradation in accuracy. A fix for the problem is presently scheduled for implementation on or about August 1st.

The following image is an example that contains the flaw.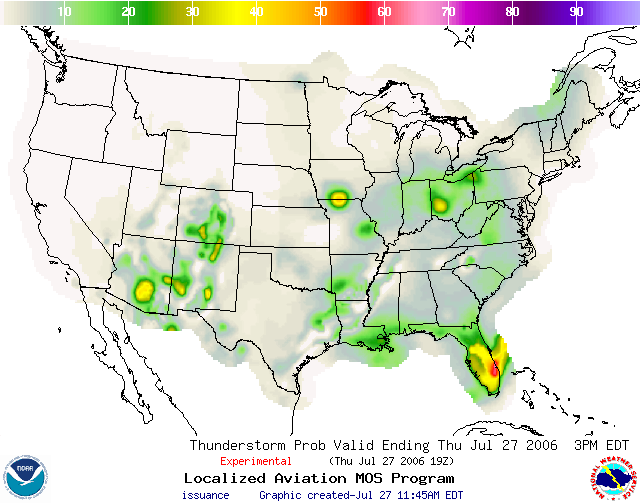 The following image is an example of our fix.

Please let us know if you see any further problems or have any questions.
Thank you for your interest in LAMP.
Dr. Jerome Charba and Jerry Wiedenfeld
NWS/OST/MDL/LAMP