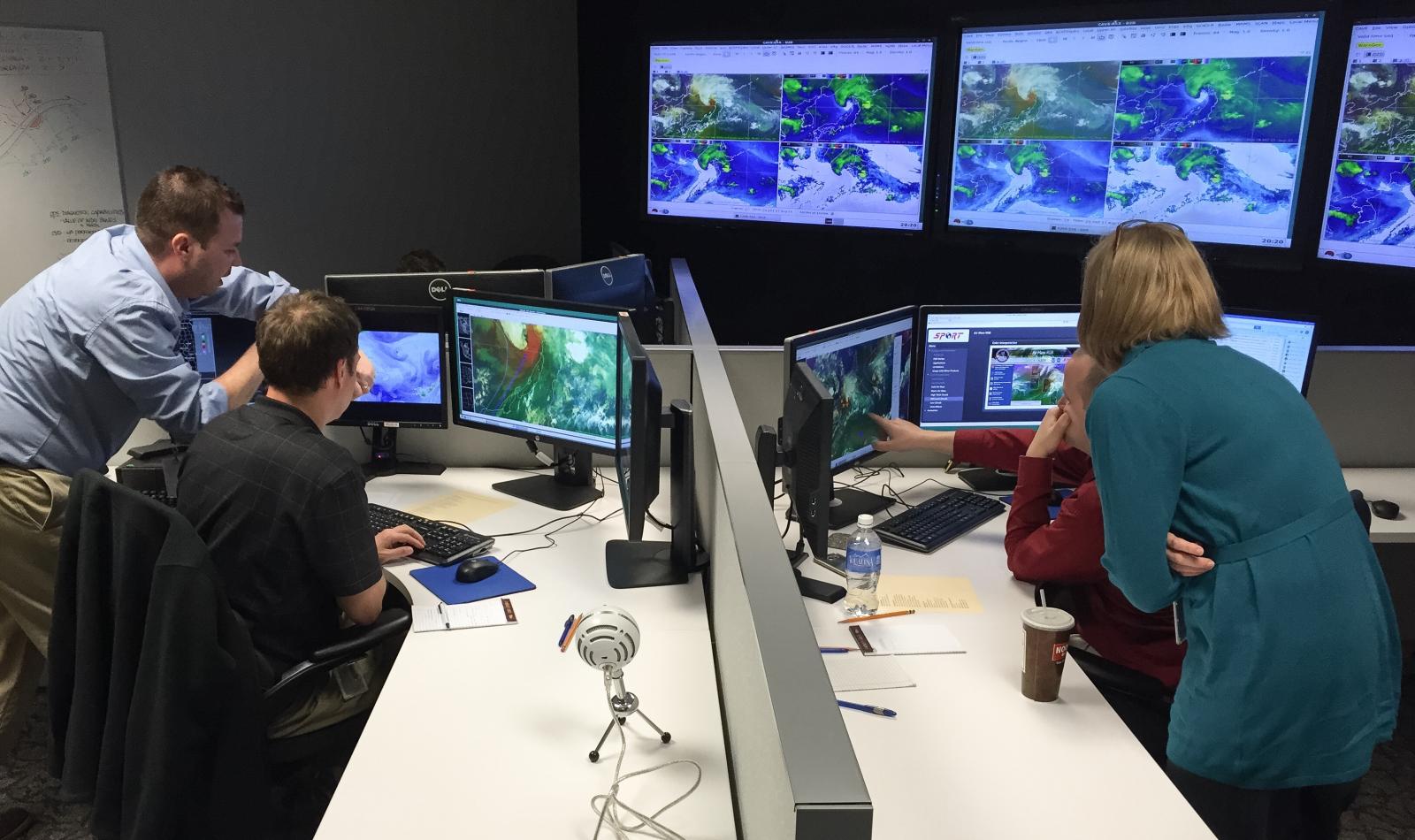 GOES-R ABI-RGB Evaluation
In March and April of 2016, the National Weather Service (NWS) Operations Proving Ground (OPG) hosted and facilitated three week-long Operational Impact Evaluation (OIE) sessions where NWS forecasters evaluated applications of multiple spectral bands for the Geostationary Operational Environmental Satellite (GOES) R-series era. These evaluations focused on forecasters' ability to accomplish various analysis and forecasting tasks by correctly using and interpreting imagery from fifteen spectral bands and several red-green-blue (RGB) composites, all of which will be available when GOES-R becomes operational. A total of nine NWS forecasters, representing five of the six NWS Regions, participated in this evaluation. In addition to the three forecasters at each session, a Subject Matter Expert from NASA's Short-term Prediction Research and Transition Center (SPoRT) was invited to observe the evaluation sessions while offering expertise with interpreting the satellite imagery. Data from the Himawari-8 (H8) Advanced Himawari Imager (AHI) were used as a proxy for GOES-R, since the latter is not scheduled for launch until November 2016. Evaluation exercises were designed around four objectives:
Evaluation Goals:
1. Using H8 imagery and a phenomenon-based approach, gain insight into which spectral bands, channel differences, and/or RGB composites offer the most operational value in the opinions of participating forecasters.
2. Assess forecasters' ability to interpret and understand RGB imagery for various diagnostic tasks.
3. Assess and document any Advanced Weather Interactive Processing System (AWIPS) performance issues experienced while interrogating high-resolution satellite imagery.
4. Obtain feedback on the usefulness of the AWIPS Integrated Training Plugin, developed by NASA SPoRT and the NWS Experimental Plugin Development Team (EPDT), and document forecaster insights regarding needs for GOES-R multispectral application-based training.
The evaluation led to seven findings and eleven recommendations that focused on preparing NWS forecasters to use high-spectral satellite imagery and RGB composites in the GOES-R era. Details can be found in the full report at the link below.
OPG Partners: NASA SPoRT, CIRA, and OCLO