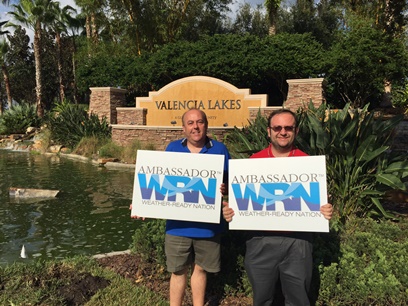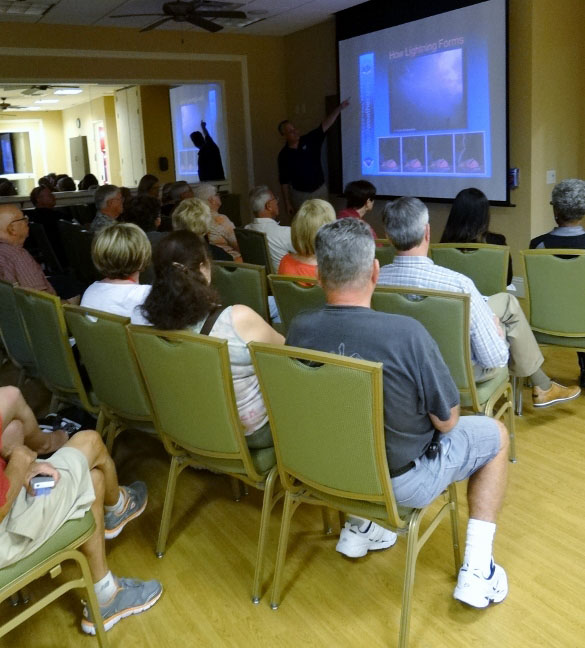 What is the mission of your organization?
To improve the awareness of and preparation for potential natural and manmade disasters that may impact our active adult community of 1200+ homes. And to educate our newest residents as our community continues to build.

What has your organization done to promote a Weather Ready Nation? (i.e. what did your WFO recognize your for?)
We held our inaugural "Valencia Lakes Safety Awareness Day" on April 13, 2016. Over 400 residents attended the event and participated in preparedness briefings from local officials and workshops on how to hang hurricane panels, forming a Citizen Emergency Response Team, and a SKYWARN Severe Weather Spotter training. We now have graduated our first 20 CERT members, who stand ready to assist our residents, when they are activated.

What does being an Ambassador mean to you?
I am a believer in the "Power of One". One person, taking one step, can set in motion a huge change in the perceptions of others. Helping educate our residents to be aware and prepared is especially rewarding.

What are your goals for the next year concerning preparedness?
We will continue to distribution reference materials online through our Nextdoor.com neighborhood of over 1550 residents and in our Community's Clubhouse. NWS will also participate in our next BIG EVENT, our inaugural "Valencia Lakes Community Resources Expo" in March 2017. In addition to a booth, we plan to offer the SKYWARN Weather Spotters Training Course at the event.