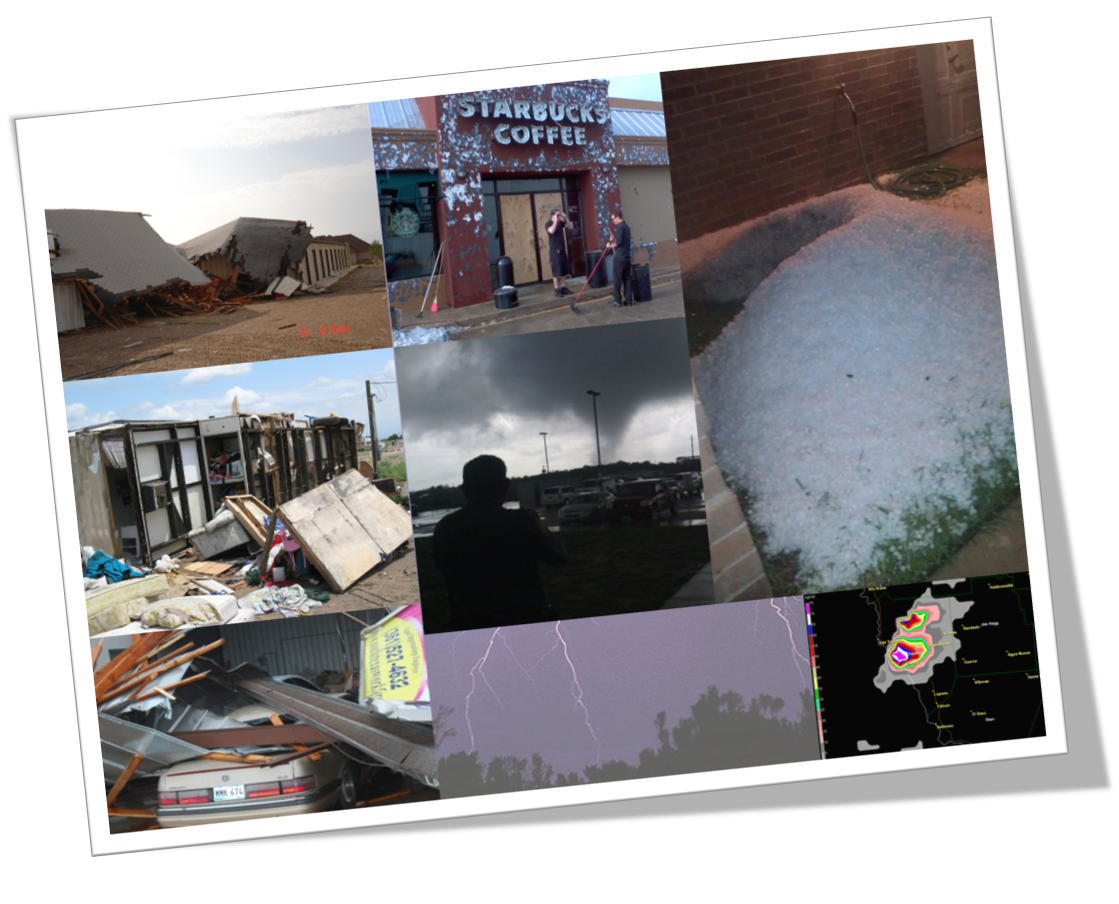 Severe Weather Awareness Drill
Severe thunderstorms can bring destructive winds, large hail and tornadoes to the Rio Grande Valley and Deep South Texas. We at the National Weather Service in Brownsville have put together a drill, taking pieces of several of the areas past events to show what could happen here, what information would be available, and how you can keep yourself and your family safe. Keep in mind, everything shown in this drill has happened here before, and could happen again!
First Things First
While severe thunderstorms can happen in south Texas any time of year, they are most common in the months of April and May. The National Weather Service monitors for severe weather 24/7/365 and will include the possibility of severe weather in their official forecasts as early as scientifically possible. Keep weather aware by checking our website, checking in with your favorite TV or radio station, and following us on Facebook or Twitter. A NOAA All-Hazards Weather Radio can also be set up to alert you any time dangerous weather develops. If you have a smartphone you can also recieve Wireless Emergency Alerts free of charge. This will set off a special tone and vibration any time you are within, or enter a Flash Flood or Tornado Warning area.
The Drill