Date Posted: November 23, 2016

Thanksgiving was originally celebrated as a day of giving thanks for a plentiful harvest. Today there are other ways of showing appreciation and thanks. This year the National Weather Service gave back to their local communities in many different ways, ultimately showing thanks to all those they serve every day of the year.
From October 6-20, the Alaska Region staff participated in the annual NWS Week of Service by conducting food drives for their local food banks. 432 pounds of food and $1,190 was donated by the region's three WFOs. In addition, the Alaska Region staff volunteered at soup kitchens, removed trash along roadways, and donated blood and clothing.
Earlier this year, West Gulf RFC and WFO Forth Worth had a friendly competition in support of the 2016 Feds Feed Families Food Drive campaign. West Gulf RFC just barely won, and in total over 781 pounds of food items were collected.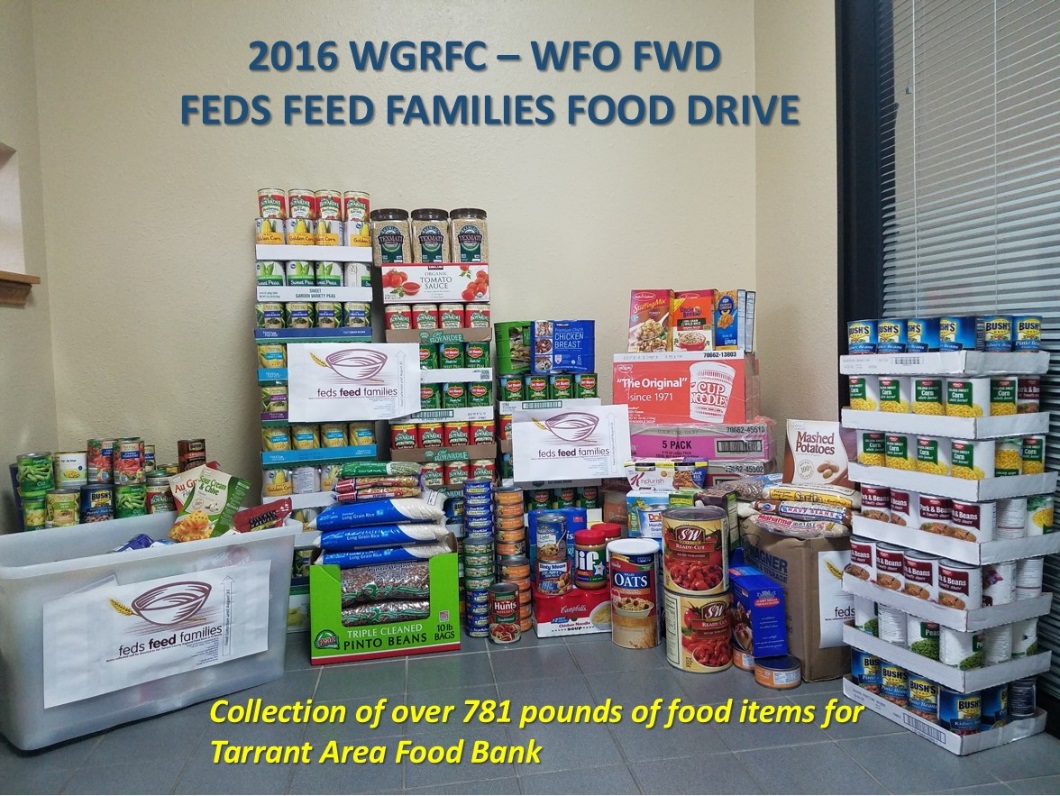 Also in 2016, NWS Twin Cities staff participated in Minnesota's Adopt-a-Highway campaign, helping to pick up roadside litter. Employees at the WFO and RFC collected over 60 bags of litter (and one large tractor tire).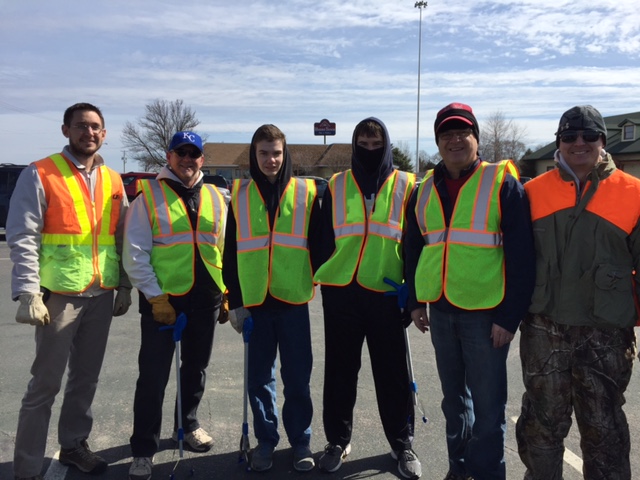 Finally, the WFO Austin-San Antonio staff also gave back to their communities in 2016, participating in the annual Don't Mess With Texas Trash-Off. They helped clean up a two-mile section of Farm-to-Market Road 758 that passes by the WFO office.
Giving back to the community is a hallmark of NWS. In addition to assisting their communities with weather safety and support, they are always finding additional ways to give thanks.