Building a Weather-Ready Nation takes a whole-community approach well beyond what NOAA and the National Weather Service can do alone. This thinking led to the creation of the Weather-Ready Nation Ambassador initiative in 2014 to recognize organizations of all kinds that share the goal of greater community resilience through improved ways to prepare, respond, and recover from extreme events. Simply put, it takes all of us.
Below is a compilation of success stories from numerous WRN Ambassadors on how their organization is part of the solution. These stories inspire others, foster idea sharing, and collectively paint a picture of how the nation is becoming more "Weather-Ready."
If you are already a WRN Ambassador and want your story posted, please click on this Submission Form to start the process.
If your organization is considering becoming a WRN Ambassador, start the process to becoming one here.
Accuweather (June, 2019)
https://www.accuweather.com/en/accuweather-ready



AccuWeather has fully supported NOAA's Weather-Ready Nation initiative since its inception in 2014 to help build preparedness and resilience to extreme weather, water and climate events. AccuWeather and NOAA maintain a cooperative, positive and longstanding relationship to ensure the safety of businesses and individuals across the United States by helping people to become better prepared for severe weather. Delivering weather forecasts, warnings, news and safety videos and content across multiple platforms accessible to more than 1.5 billion people globally each day, AccuWeather is helping build a Weather-Ready Nation here in the U.S. as well as throughout the world. AccuWeather shares the mission of saving lives and protecting people and property, and is proud to strengthen community resilience through the AccuWeather Ready initiative. The AccuWeather Ready initiative builds upon the NOAA initiative to encourage year-round weather awareness and preparedness. To learn more about AccuWeather Ready, click here.
Vaisala (June, 2019)
www.vaisala.com/en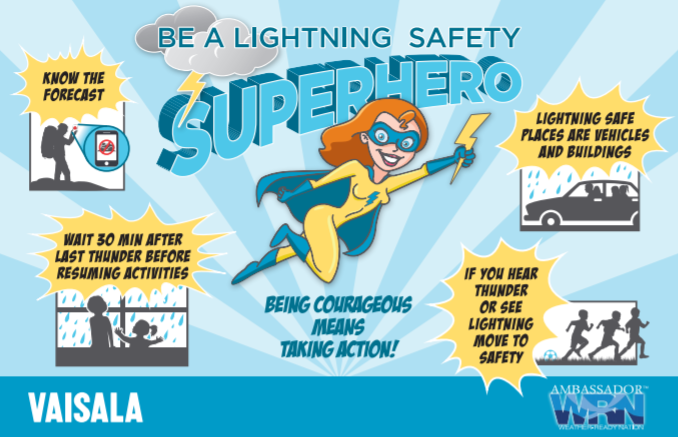 Vaisala is a world leader in many of the key sciences that aid meteorologists in developing accurate forecasts, and provides sensors that allow agencies, authorities, and companies to protect life, property and minimize the impact to their businesses. Vaisala is a proud ambassador of the Weather-Ready Nation initiative, and has successfully led several outreach activities:
Completed severe weather and lightning safety training sessions for local electric utilities (outdoor operations)
Vaisala meteorologists performed internal severe weather training during March 2017 Severe Weather Preparedness Month for all our 300+ employees in the United States. The session covered lightning safety, tornado and severe weather safety, programing a weather radio, and using a smartphone as a warning device
Vaisala has developed several community infographics to promote weather safety

o Be a Lightning Safety Superhero http://bit.ly/lghthero - promotes being courageous to take action during the threat of lightning.
o Did You Know? http://bit.ly/hurdrop - explains how hurricane hunters collect critical observations of tropical activity to better forecast storms.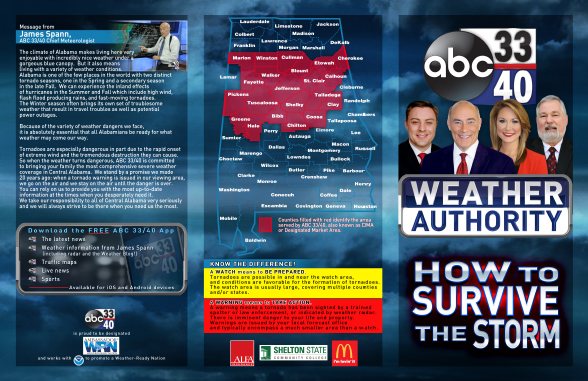 ABC 3340 (Birmingham, Alabama, Viewing Area) (June, 2019)
https://abc3340.com/weather/wx-blog

TV station, ABC 3340, has been proactive as a WRN Ambassador across Birmingham and surrounding communities by distributing weather safety brochures (pictured) and continually educating viewers on ways to better prepare for Alabama weather hazards. Media WRN Ambassadors play a key role in building a Weather-Ready Nation as a trusted source for weather information across communities in their market - whether it is on-air, web, or at community events.
InsureMyTrip (May, 2019)
https://www.insuremytrip.com/insuring-your-trip/hurricane-season/



InsureMyTrip launched a new hurricane preparedness campaign this month in an effort to help travelers best prepare for the season. As a dedicated NOAA partner, InsureMyTrip is committed to improving travelers' readiness and responsiveness against extreme weather. To help travelers stay informed and be better prepared, this educational campaign includes several initiatives with content delivery across all platforms. . InsureMyTrip has expanded its Hurricane Educational Center to include more information to better assist travelers and with their upcoming trip. The content hub also offers access to travel data, a free travel guide ebook, videos, and other travel insurance resources. Travelers can also subscribe to "Trips & Tips", an InsureMyTrip podcast hosted by Abbey Zartman, available on iTunes and Spotify. The podcast will release new episodes related to hurricane preparedness throughout the 2019 season.
Global Secure Resources, Inc. (May, 2019)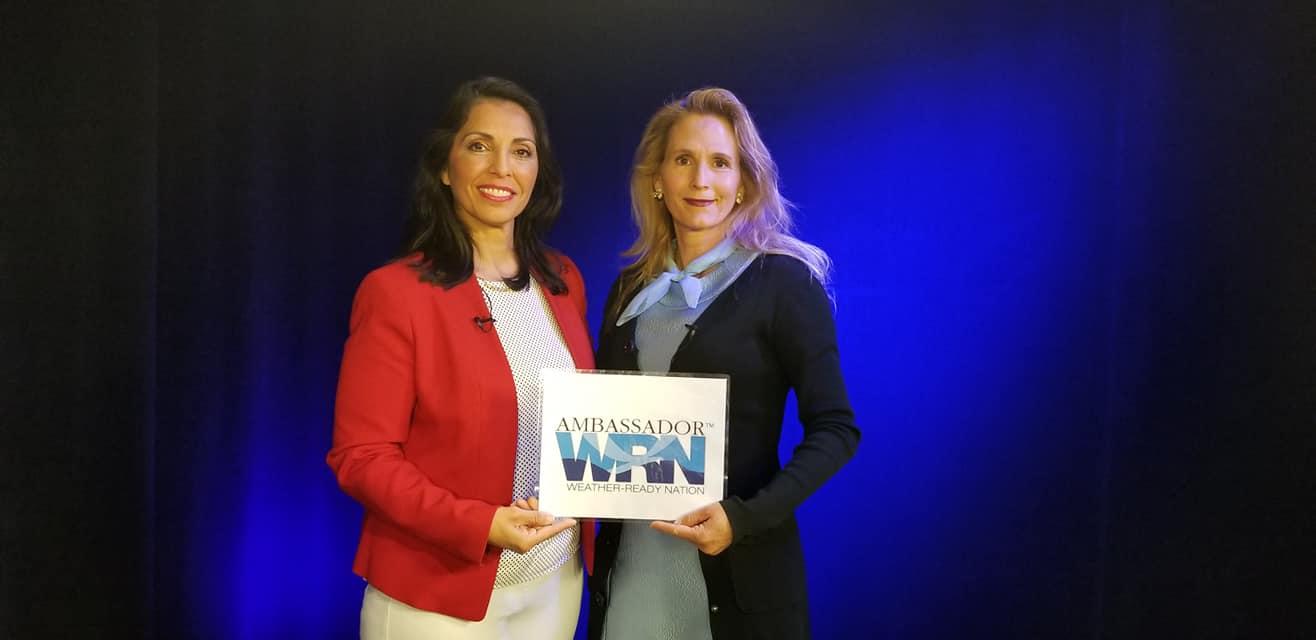 https://globalsecureresources.com/

Weather-Ready Nation Ambassador Carrie Pasquarello CEO of Global Secure Resources filmed a great show about preparedness planning and strengthening resilience in the face of natural disasters. Once again, Carrie shared the importance of developing a culture of safety that can empower communities, companies, and individuals. Everyone can play a critical role in their personal safety by being better informed to make life-saving decisions during extreme environmental hazards.
Scioto County Storm Chaser Center (February, 2019)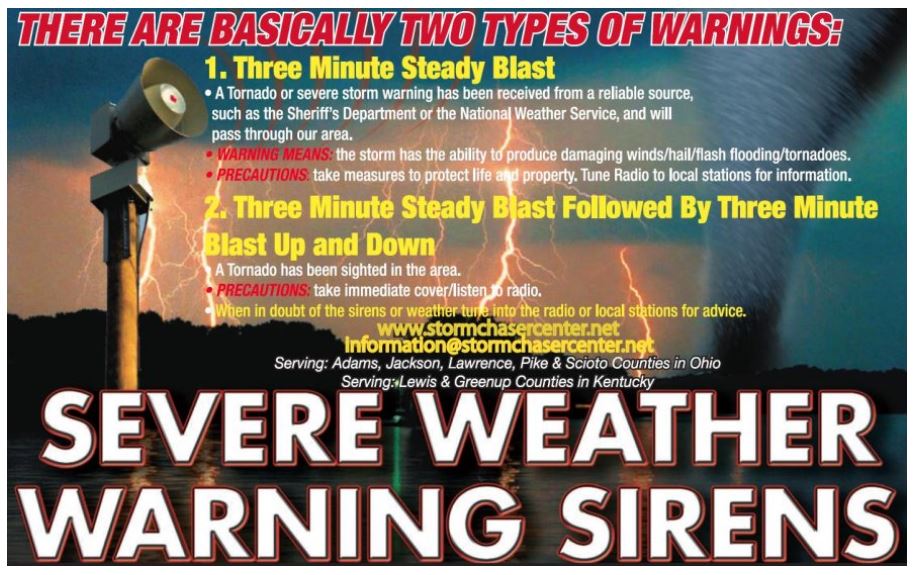 http://www.stormchasercenter.net

Scioto County Storm Chaser Center is pleased to be able to get information out to the public through their website and Facebook account. People stay informed by looking at our posts and website of NWS Advisories, Watches, and Warnings from the National Weather Service Offices in Wilmington, Ohio & Charleston, West Virginia.
WeatherCheck (February, 2019)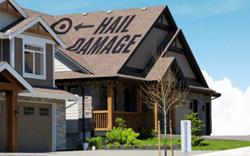 https://weathercheck.co/
WeatherCheck is contributing to making our country ready, responsive, and resilient to extreme weather by offering free hail damage monitoring to all homeowners. By knowing immediately how hail has impacted their roof, homeowners are able to be responsive and take actions (such as scheduling a roof inspection or filing a claim) that mitigate larger costs down the line (e.g. roof leaks and water damage). Homeowners can sign up at https://weathercheck.co/free-weather-protection/
Georgia Storm Troopers (January, 2019)
http://www.gastormtroopers.com



Since 2017, GST has been the dependable weather source for the state of Georgia. GST passes along up-to-date NWS information straight out to the public through their own developed software called Dorothy. GST's primary goal is to save as many people as possible. So far... lives are being saved in each major outbreak.
Lancaster County (SC) Emergency Management (December, 2018)
http://www.mylancastersc.org


Lancaster County Emergency Management, an agency of the County of Lancaster, SC, has worked tirelessly to adapt to current methods of information availability. During the recent Hurricane Florence event, this agency used live feed media briefings broadcast from our Joint Information Center, located in the Emergency Operations Center, to provide localized information to our citizens. The information was localized to include communities and areas with locally recognized names. These briefings were broadcast on Facebook and YouTube live and included TV media as well. TV markets here are focused on larger metropolitan areas and rarely give localized information to our citizens. Feedback from our serviced population was astounding and this method of informing our public was very successful and will be continued in future events.