On Tuesday December 12, NOAA's National Hurricane Center (NHC) and Ocean Prediction Center (OPC) began delivering High Seas Gridded Forecasts from NHC, and Offshore Gridded Forecasts from OPC, for the first time operationally in the Atlantic basin. These products are new ways for the maritime industry to ingest open ocean weather forecasts, including 10-m wind speeds, 10-m wind direction, significant wave heights and marine hazards that meet warning criteria.
"Moving these products into operations is a significant milestone as we work to deliver authoritative weather forecasts to the maritime community," said Thomas Cuff, director of NOAA's Ocean Prediction Center. "Our expert marine forecasters are committed to building a maritime "Weather-Ready Nation" that is ready, responsive, and resilient to extreme weather at sea."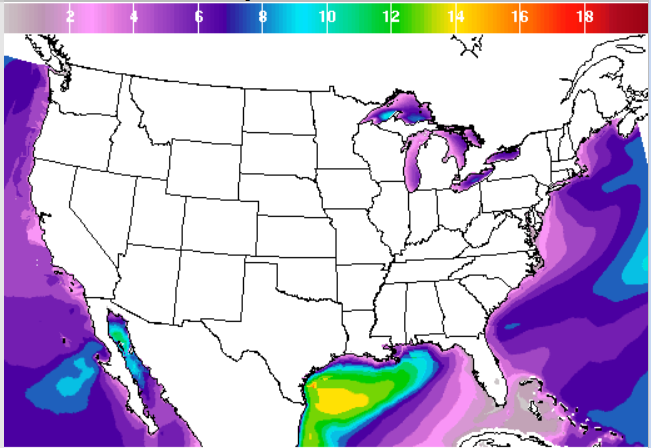 The products will become elements of the National Digital Forecast Database (NDFD), which is the primary mechanism for making digital information available to customers and partners. Emergency managers, commercial fisherman, government agencies and the maritime industry at-large will benefit from these now-operational products.
The gridded forecasts are available at a 10-km spatial resolution and a 3-hourly temporal resolution out to 72 hours and 6-hourly from 72 to 168 hours. In the future, the currently experimental versions of these products in the Pacific basin will become operational for the maritime communities there as well.