Date Posted: Feb 27, 2017
A tornado outbreak in a highly populated area is a meteorologist's worst nightmare. On February 7, 2017 at least six tornadoes touched down in and around around New Orleans, LA, home to more than three million people. Two of these dangerous storms touched down near the city itself, including an EF-3 that tore through East New Orleans. Remarkably, no fatalities were reported thanks to the excellent and rapid response of the staff at the National Weather Service (NWS) Office in Slidell, LA in issuing warnings to the public and providing Impact-Based Decision Support (IDSS) to emergency officials in the city. The actions of the staff and their core partners is a shining example of the success of the NWS's Weather-Ready Nation initiative.
The groundwork for this success was laid years ago, following the terrible tornado outbreak across the Southeast in April of 2011 that took more than 300 lives. In response, the NWS began transforming its operations to help communities prepare and respond to extreme weather, water, and climate events and in doing so created the Weather-Ready Nation initiative. NWS offices focused on their engagements with core partners in emergency management, first responders, government agencies and more, in providing not just forecasts and warnings, but targeted, Impact-Based Decision Support Services (IDSS) during the preparedness, mitigation, and recovery phases of dangerous weather events.

Visible satellite loop of tornadic supercells moving near New Orleans, LA from NOAA's new GOES-16
satellite. style="width: 100%;"
"It takes years to build these relationships through training with partners, exercising before a disaster, and implementing into operations what the emergency managers need," said Meteorologist-in-Charge Ken Graham. The Slidell Weather Forecast Office, which serves New Orleans, Baton Rouge, much of southeastern LA, and southern MS, was one of the first of the 122 NWS Weather Forecast Offices around the country to commit its resources towards a "whole office" concept focusing on IDSS, building, and maintaining closer ties with these partners. To achieve this, NWS Slidell hosts IDSS training for partners, goes out into the community to provide weather safety events and training to the public, and maintains a very close relationship with the local media outlets that are a key source of weather information to much of the public. These efforts would pay off significantly as storms bore down on the area on Feb 7.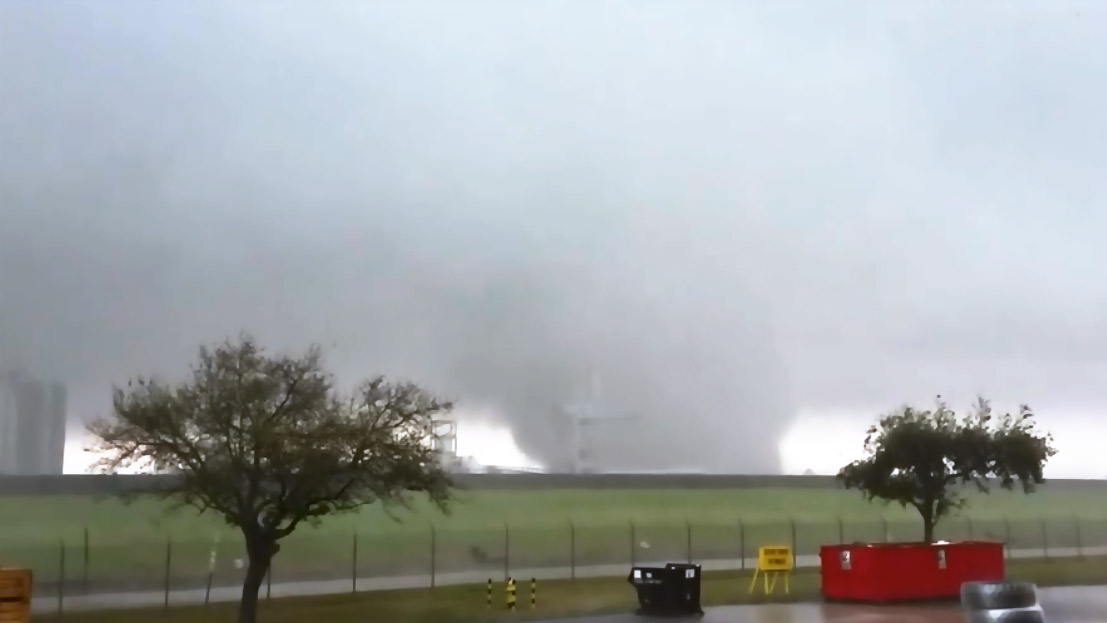 Image of the EF-3 tornado near the Michoud Area of New Orleans East.
The team at NWS Slidell outwardly began to prepare for the possibility of severe weather on February 6, emailing local emergency management partners and highlighting the threat for tornadoes in the region. As the storms materialized during the mid-morning hours, the planning and preparedness was put to the test. The staff was able to provide lead times exceeding 30 minutes for tornado warnings, giving people ample time to prepare and shelter, including schools in the tornado's path. First responders like the Louisiana State Police were advised of specific locations where tornadoes were forecast to cross interstates. Local emergency managers were in constant contact with forecasters either directly or via other means such as NWS Chat and Twitter, providing critical situational awareness and response that one official declared a "lifesaver."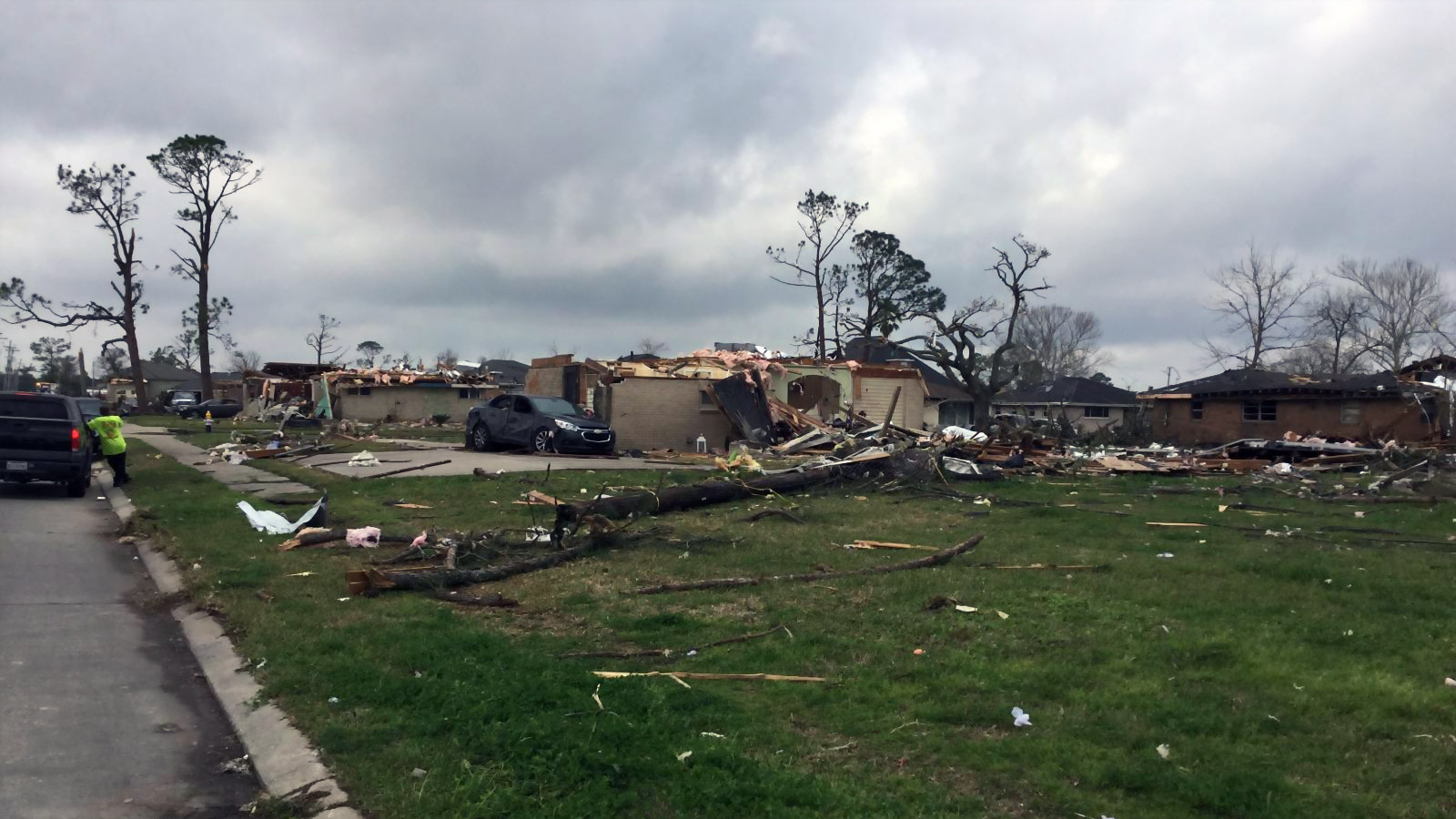 Home destroyed by the New Orleans East tornado
After the storms moved on, more than 700 homes were damaged or destroyed, as well as numerous businesses and industrial buildings. However, due to the actions of the NWS staff, their dedication to developing core partnerships within their communities, and their efforts to provide IDSS leading up to, and during, the event, no lives were lost during the extremely threatening situation of a strong tornado moving through a metropolitan area.