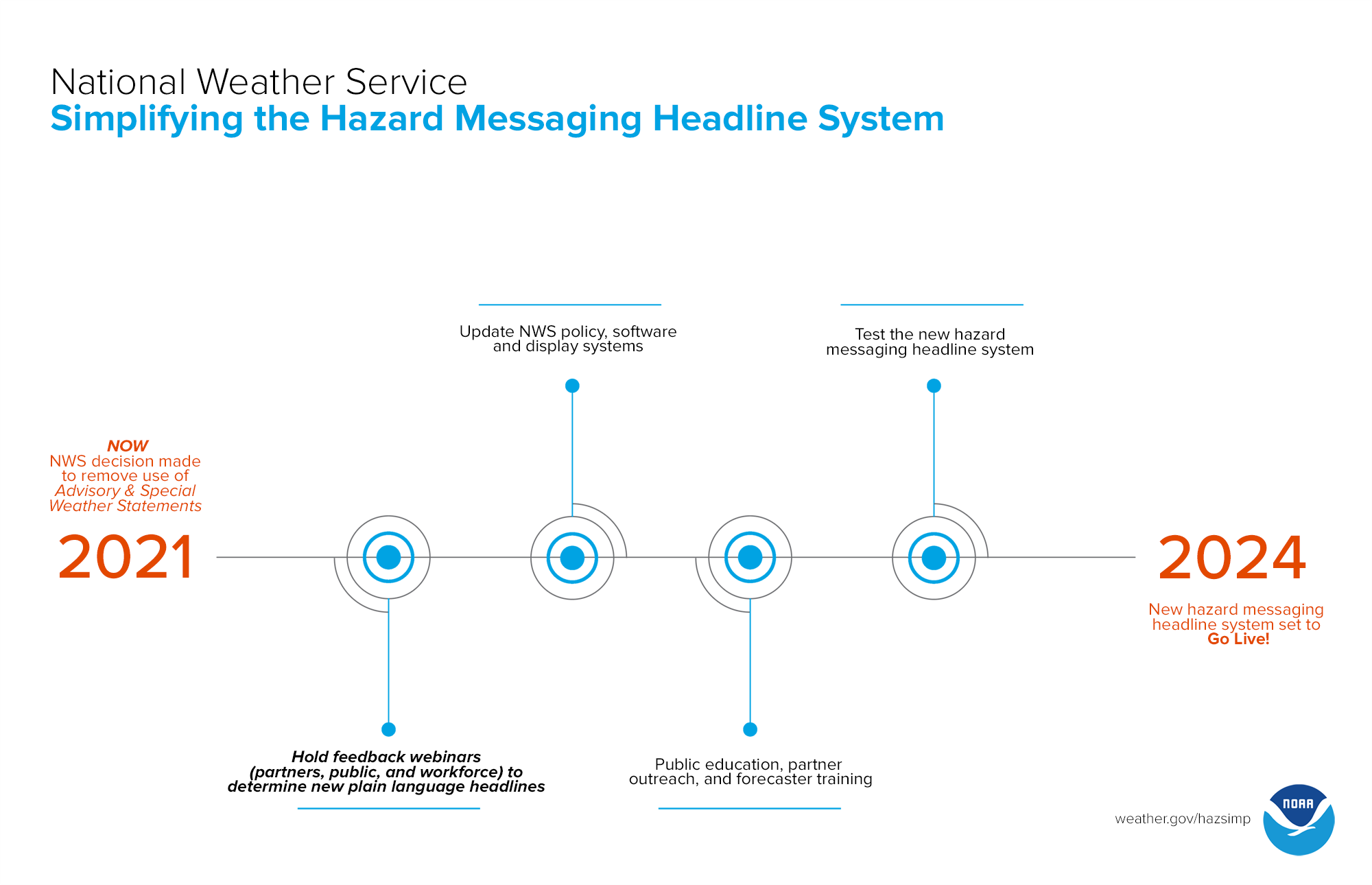 Shown here is the timeline for the process of upcoming major changes to NWS hazard messaging headlines.
The National Weather Service (NWS) is improving the way it communicates hazard messages — and we need your help!
NWS is collecting public comments on options for language to replace "Advisory" and "Special Weather Statement" headlines through this public survey, which will be available until July 31, 2021. "Advisory" and "Special Weather Statements" will be replaced no earlier than 2024. NWS "Watch" and "Warning" headlines will remain unchanged.
We collected feedback through a series of partner webinars in recent months. Now, we are seeking additional feedback to help us finalize headline language that more effectively communicates forecast impacts during and leading up to significant weather and water hazards. These changes will better support emergency managers, who need plain language headlines to provide clear and actionable public messages in a concise and easy-to-read format.
As explained in this Public Information Statement released in March 2021, these changes are a part of the NWS Hazard Simplification Project's efforts to streamline the Watch, Warning, and Advisory System after several years of social science research confirmed there is widespread confusion about NWS headline terms.
Want to know more? Check out this Public Information Statement and the Hazard Simplification project website.