It's the International Week of Deaf People and this year's theme is "Celebrating Thriving Deaf Communities." As a part of its Weather-Ready Nation initiative, the National Weather Service (NWS) is working closely with its partners to better meet the needs of all Americans, including underserved communities like the deaf and hard of hearing, which face a unique set of challenges during extreme weather, water and climate events.
Weather-related emergencies can happen at any time, and receiving up-to-date forecast information in a timely manner is critical. Check out different ways this vulnerable community can receive life-saving information about severe weather:
Specialized Weather Radios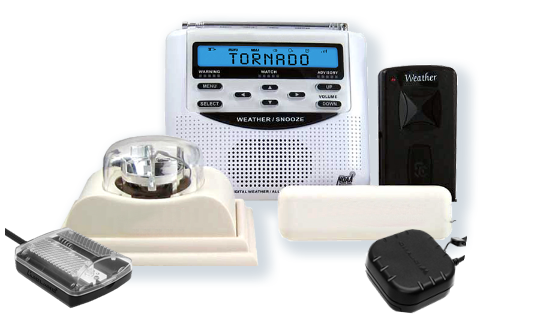 NOAA All-Hazards Weather Radios receive NWS watches, warnings and forecasts 24 hours a day, and some are equipped with visual and vibrating alarms that can also be connected to bed shakers. Watch this video (both captioned and using ASL) to guide you step-by-step through the process of configuring a Midland 120EZ NOAA Weather Radio with adaptors.
Teletypewriter (TTY) device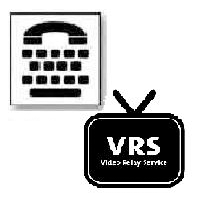 TTY devices allow those who are deaf, hard of hearing or speech-impaired to communicate using a telephone. Contact your local non-emergency police phone number to see if your community has a system to make emergency TTY calls to alert vulnerable individuals in the event of an emergency.
Wireless Emergency Alerts

Issued in both English and Spanish, Wireless Emergency Alerts (WEAs) are text alerts that can be sent to your mobile device when weather threatens. Notification systems on many smartphones allow users to enable strobe lights and vibrations, which are extremely useful for the deaf and hard of hearing.
Laptop and Desktop Weather Alerts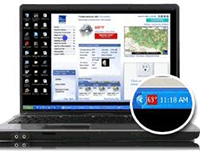 Visit weather.gov/enterprise/ for a list of commercial resources with laptop and desktop severe weather alert delivery options.
DISCLAIMER: NWS does not endorse the services or providers listed on the page linked above. Information presented is believed to be correct at the time of posting. Any fee or payment required for service is the responsibility of the consumer. The NWS recommends using multiple sources of information to validate the information that is received.
Always remember that preparedness is key. Make sure you have an emergency safety kit that includes food, water and other essentials on-hand in case of an emergency. Visit ready.gov/kit to make sure you have all recommended items.
Go further: Share important safety messages on social media using these resources for the deaf and hard of hearing.