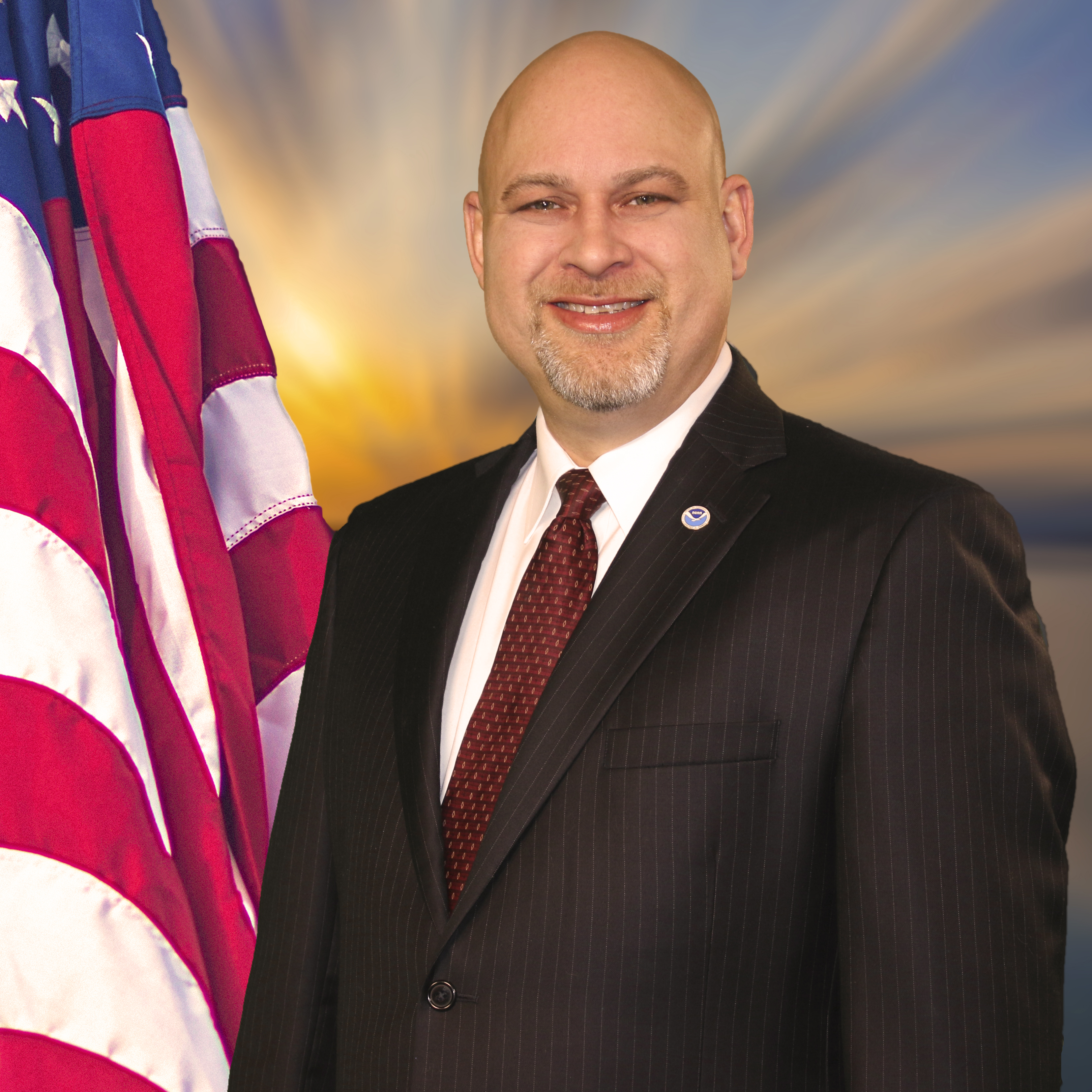 NOAA has selected Clinton Wallace as the director of NOAA's Space Weather Prediction Center (SWPC) in Boulder, Colorado. SWPC is the Nation's official civilian source of space weather alerts and warnings, and one of the National Weather Service's nine National Centers of Environmental Prediction.
Wallace has served as deputy director of NOAA's Aviation Weather Center in Kansas City, Missouri since 2010, where he fostered a world-class culture, expanded hiring, and oversaw major advances in decision support products and services to aviation customers.
"What really stood about Clinton is his ability to lead people and organizations," said David Novak, acting Director of the National Centers of Environmental Prediction. "He has a tremendous corporate knowledge of NWS policy, processes and portfolio, and is one of the most organized administrators that I've seen. He's very skilled in moving research products to operations. He has extensive experience dealing with U.S. and international partners and tremendous operational experience. That will be extremely valuable to the center as we grow its space weather prediction mission."
Previously, Wallace was Chief of AWC's Aviation Support Branch from late 2003 to 2010, directing aviation research-to-operations and operations-to-research while championing the application of new innovations, collaborative science and applied research efforts. He also served as a Research & Development Meteorologist at AWC from 1999 to 2003, as an Agricultural Weather Analyst at the Climate Prediction Center from 1998 to 1999, and as a Research Associate with the Cooperative Institute for Mesoscale Meteorological Studies at the National Severe Storms Laboratory in Norman, OK from 1995 to 1998.
Wallace earned a Master's Degree in Meteorology from the University of Oklahoma in 1997, and graduated Cum Laude in 1994 from Northeastern State University in Tahlequah, Oklahoma with a Bachelor's Degree, double majoring in Engineering Physics and Mathematics.
A native of Oklahoma, Wallace and his wife, Brandy, look forward to enjoying Colorado's outdoor lifestyle.
About SWPC
The Space Weather Prediction Center continually monitors and forecasts Earth's space environment to provide accurate, reliable, and useful solar-terrestrial information, and leads programs to improve services. The domain for space weather extends well beyond the Sun and Earth into the planetary system, where the effects of Space Weather can jeopardize aviation, aerospace, satellite, communication, electric power grid operations, in addition to other important commercial sectors.
SWPC is one of nine centers that comprise NOAA's National Centers for Environmental Prediction (NCEP).