Yesterday, the NOAA component of the U.S. National Ice Center (USNIC) transitioned from the National Environmental Satellite, Data, and Information Service to the National Weather Service within NOAA. This transition brings the organization in line with its future goals, which includes a greater focus on prediction capabilities in addition to ice monitoring and analysis.
USNIC is a multi-agency center comprised of elements from the United States Navy's Naval Meteorology and Oceanography Command, the United States Coast Guard's Office of Waterways and Ocean Policy and now NOAA's Ocean Prediction Center. Together, these agencies provide global to tactical scale ice and snow products and services to meet the requirements of U.S. national interests and U.S. government agencies. Publicly available USNIC products are used by outside organizations for their scientific value.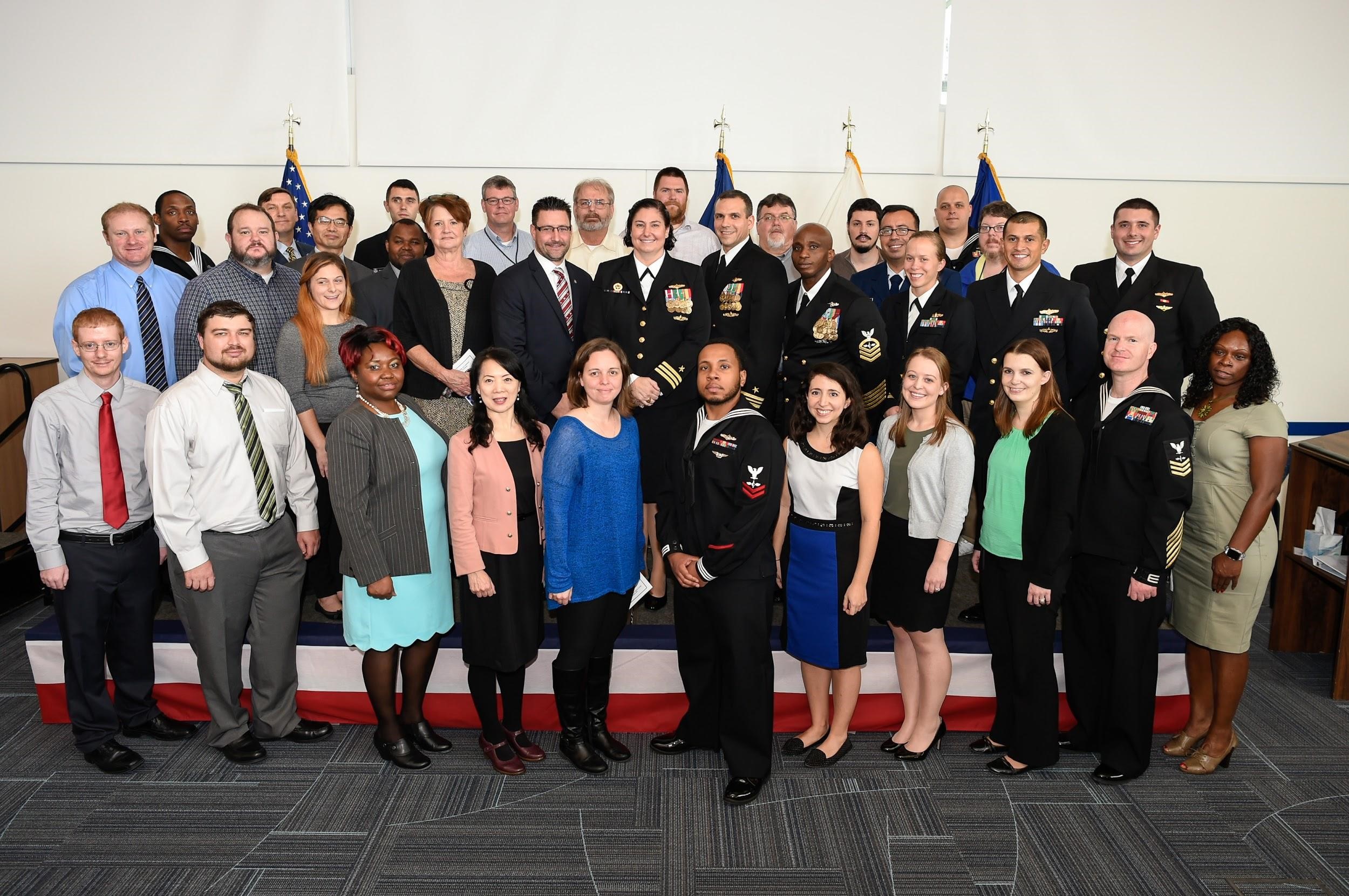 Photo of U.S. National Ice Center (USNIC) personnel captured on November 2, 2018 following the change of command ceremony at the NOAA Satellite Operations Facility. Cmdr. Heather Quilenderino, U.S. Navy (center) is the Director of the tri-agency USNIC and is flanked by Deputy Director (NOAA) Mr. Kevin Berberich (left) and Executive Officer Lt. Cmdr. Joshua Khoury, USN (right).
USNIC uses a wide array of satellite and remote sensing technology in order to identify snow and ice cover around the world. Data from polar-orbiting and geostationary satellites provide a detailed look at the poles to track shifting ice year-round. Using this data, USNIC issues products that include:
A daily global ice and snow analysis and forecast.
Weekly products that offer a more detailed analysis of the Arctic/Antarctic by regions, including ice concentrations, ice type, and 30-day changes.
Daily ice analysis for the Great Lakes in coordination with Canadian Ice Service, as partners in the North American Ice Service (NAIS).
Ice analyses and forecasts for many locations along the East Coast of the U.S., including the Chesapeake Bay, Delaware River, and Potomac River during the winter.
On-demand environmental intelligence ice products tailored for partners across government.
USNIC also deploys analysts for in-situ analysis and forecasting in support of certain maritime operations.
During the summer melt from the end of July to mid-October, USNIC provides a twice-weekly analysis of sea ice conditions in Arctic shipping routes. USNIC is also the global authority with the responsibility for identifying, naming, and tracking large icebergs adrift in the Antarctic.
The USNIC Daily Ice Edge product depicts the daily sea ice pack in red (8-10/10ths or greater of sea ice), and the Marginal Ice Zone (MIZ) in yellow. The marginal ice zone is the transition between the open ocean (ice free) and pack ice. The daily ice edge is analyzed by sea ice experts using multiple sources of near real time satellite data, derived satellite products, buoy data, weather, and analyst interpretation of current sea ice conditions.
The work of USNIC is critical for understanding polar health of the planet, as well as supporting the global economy which relies upon ice analysis for shipping, tourism, natural resource management, and national security.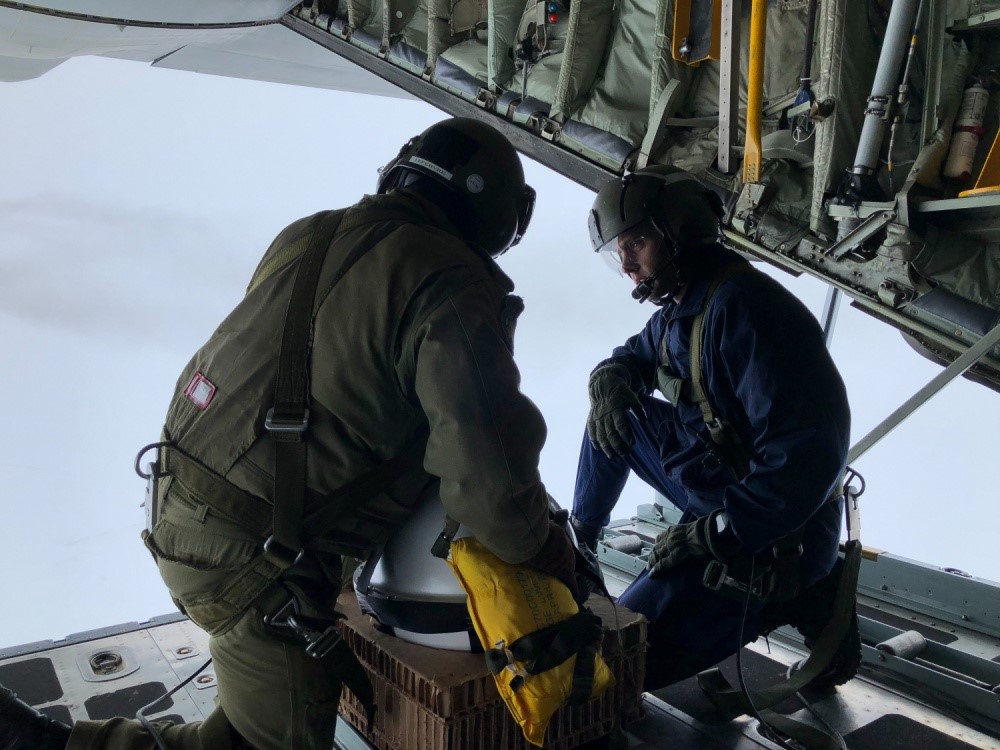 LTJG Bryan Brasher. (right), NOAA Corps, USNIC, assists a RCAF loadmaster (left) in the deployment of a U.S. Navy weather buoy. The Naval Ice Center, the primary component of USNIC, is an integral participant in the International Arctic Buoy Program (IABP) managed by Dr. Ignatius Rigor at the University of Washington's Applied Physics Lab. The IABP's in-situ environmental monitoring provides real time satellite validation and continuous input to weather forecast and climate models.