Get NBM Text Products
Note to users:
This page is not updated by the operational job stream. Files may not be available for all dates and/or cycles, and the most recent cycle times may not always contain the most recent data.
Experimental data might not update with operational data and may change without notice.
Step 1: Select Products
Step 2: Select Stations
Type in WMO call letters to get data on NBM stations (separate multiple stations with commas), or use the map below to get all stations from a given state. (If you are unsure of a station, check the NBM Station Table.) When you have finished, click "View Bulletins" or "View + Download".
(** If all stations are visible and download fails, clear stations and try again or refresh the page and try again.)
---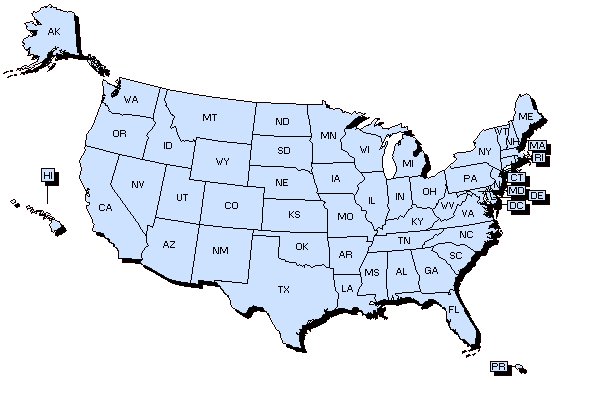 ---