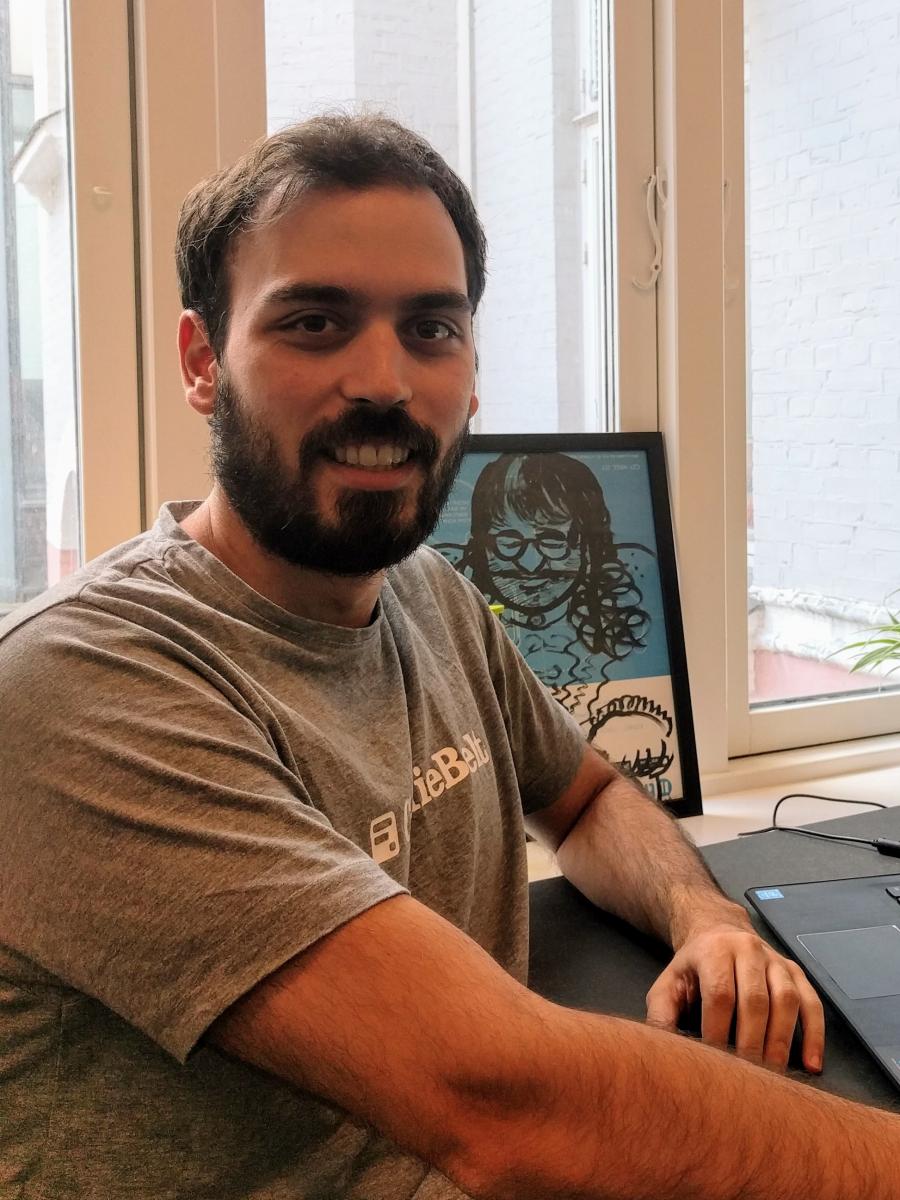 Anastasios Koutsogiannis, Content Manager for GenieBelt.
NOAA's Weather-Ready Nation is about building community resilience in the face of increasing vulnerability to extreme weather and water events. The People of Weather-Ready Nation is an interview series that sits down with some of the people responsible for building a Weather-Ready Nation. We recently talked to Anastasios Koutsogiannis, Content Manager for GenieBelt, a construction software and mobile app about project management.
1. What does a Weather-Ready Nation mean to you?
A nation that is ready to respond fastly and effectively at any potential weather-related danger. This could mean, for example, that people can easily tell the difference between watches and warnings and that they would have no problem in evacuating their town/village as fast as possible, if that's required. In a few words, a Weather-Ready Nation is a well-informed and ready-to-act nations!
2.How are you helping to build a Weather-Ready Nation?
Our point of focus here in GenieBelt is construction. That being said, it's clear that we take weather in serious consideration when we are working on our project management software. That's why, we offer to our users access to historic weather information in order for them to keep their project safe and plan accordingly. On top of that, we have put together blog posts about the importance of weather alert systems in construction in an effort to increase awareness. We also are very proud of being a part of the Weather-Ready Nation initiative and we will hopefully be able to participate in more weather-related activities in the near future.
3.What is the biggest challenge you see in making the nation ready, responsive, and resilient to extreme events?
In my opinion, the biggest challenge is to make people realize that they are a vital part of this effort. Every single one of us should take responsibility and help in every possible way to raise awareness. Especially people whom voices can be heard a bit louder bear a heavy duty to inform others and make them realize the necessity of remaining active in this ongoing and demanding challenge. I want to believe that through our software and our blog we contribute toward that direction.
About:
Anastasios Koutsogiannis is Content Manager for GenieBelt, a construction software and mobile app about project management. He has a background in journalism and after living for many years in countries like Greece, Denmark and Finland realizes the need for immediate action against severe weather phenomena.
Links: http://geniebelt.com/