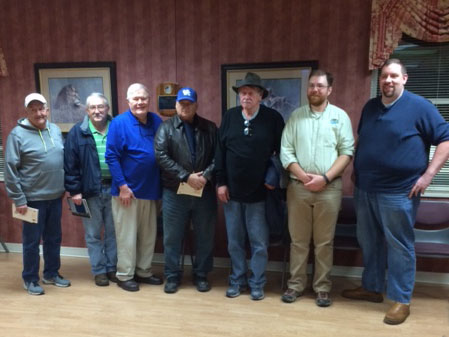 What is the mission of your organization?
The mission of the Kentucky Mountains Amateur Radio Club is to report accurateweather information to the Jackson KY National Weather Service in Jackson, KYduringsevere storms.

What has your organization done to promote a Weather Ready Nation? (i.e. what did your WFO recognize your for?)
Our organization has promoted Weather-Ready Nation by announcing on radio nets throughout Eastern KY when and where weather spotter training classes available and the need to get involved. 20 local Amateurs received raining this year and were able to get information relayed to the Jackson National Weather Service Office by radio going through a net control operator during severe winter storms. Two net control Amateur radio operators were set up on Jackson National Weather Servicechatroom to be able to relay the information. Ifthe internet was to go down our Club has provided an amateurradio which is installed at the Weather Service Office for communication and also they may be able to monitor and talk toAmateurs across the area during severe weather. The trained spotters have built snowboards and purchased rain gauges.Four are reporting through the CoCoRahs network. Our Club offers Amateur Radio Exams for persons wanting to obtain a license. Manyof the Jackson National Weather Service OfficePersonnel hold an Amateur License.

What does being an Ambassador mean to you?
Our Club being an Ambassador means that We have a purpose and a way to help others by getting vital storm information to the Jackson National Weather Service.

What are your goals for the next year concerning preparedness?
Our gold is to get more Amateur Radio Operators trained as a Weather Spotter and tohave them participate onSkywarn Radio Netswhich are activated during severe weather. Test Skywarn nets will be run weekly with information on Weather Spotter Training or predicted severe weather in our area.