Social Media: Safety Comics
#WeatherReady
Please help the NWS spread these messages on social media! Everyone is welcome to use the text and images provided below to help the NWS build a Weather-Ready Nation.
Comic: Know Before You Go
Facebook
Knowing the weather in advance can be helpful...for all kinds of situations. Know Before You Go by checking weather.gov for the latest conditions and alerts!
Twitter
Knowing the weather in advance can be helpful...for all kinds of situations. Know Before You Go by checking weather.gov for the latest conditions and alerts! #WeatherReady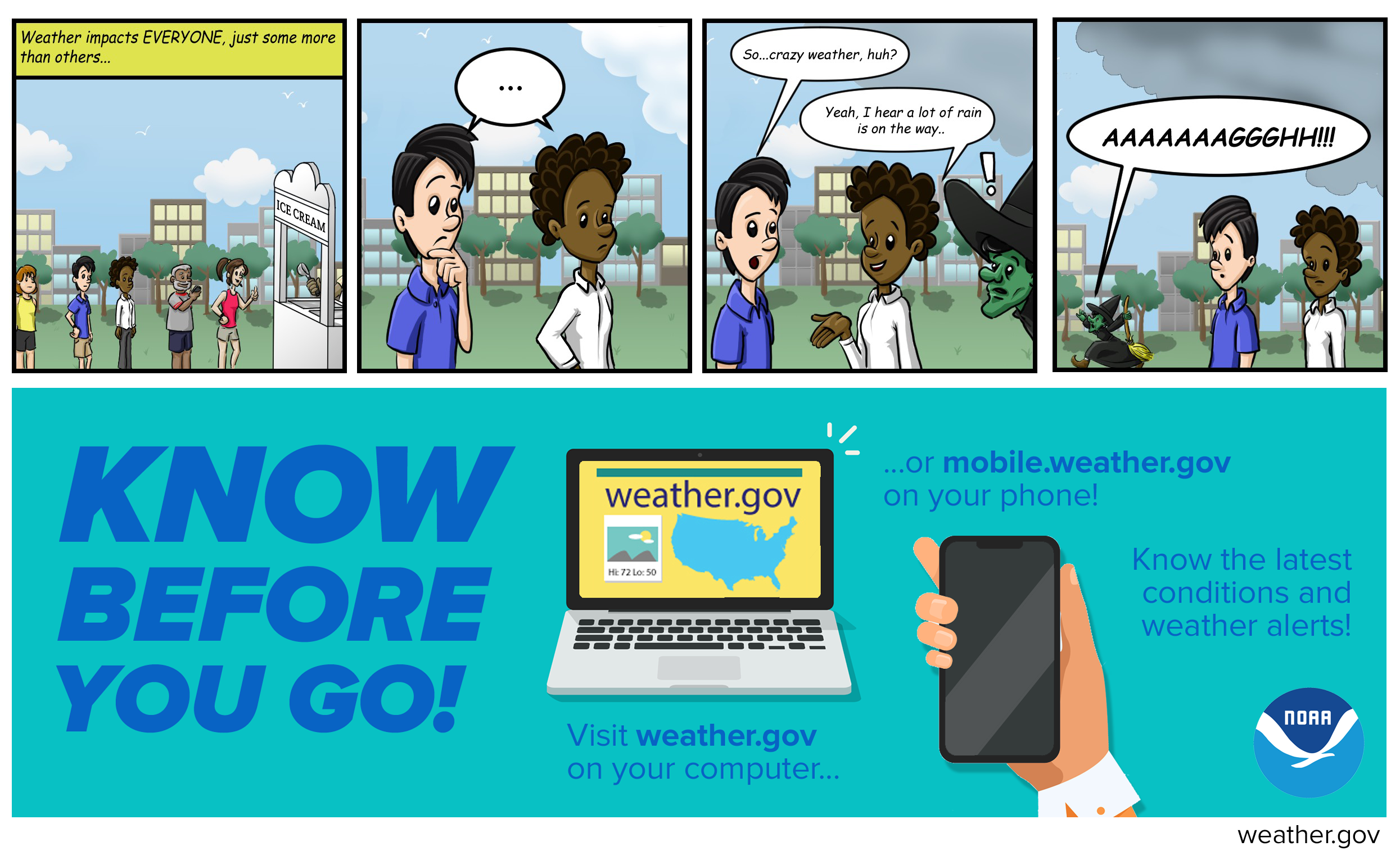 Comic: The Tornado Sheltering
Facebook
If you're at home when you receive a Tornado Warning, do you know where to go to stay safe?
Basements and interior rooms away from windows are good options!
Stay Weather-Ready and read more about tornado safety: weather.gov/safety/tornado
Twitter
If you're at home when you receive a Tornado Warning, do you know where to go to stay safe?
Basements and interior rooms away from windows are good options!
Stay Weather-Ready and read more about tornado safety: weather.gov/safety/tornado