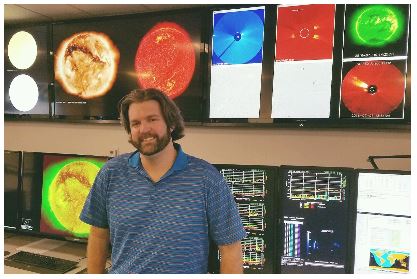 The Space Weather Prediction Center: Eyes Beyond the Skies
While the bulk of the operations at the National Weather Service (NWS) deals with atmospheric weather conditions, SWPC has the charge of forecasting the weather outside of our atmosphere, and how it interacts with systems on and orbiting earth. "Similar to terrestrial weather, as forecasters, we analyze current conditions, and predict anticipated activity in the near future, however, we are looking at different data sets and different phenomenon.
Storms Without Names: Marine Forecasting
It was late October, 1989 and I was a fairly new captain at the time. We were navigating along the southwest side of Kodiak Island in the Gulf of Alaska trying to avoid the high pressure winds that flow through the gaps of mountain passes at hurricane force speeds. We had to make a turn into wind-driven seas about 20 feet high. All of a sudden the ship dropped down into a trough, and there was a big, black wall of menacing water. I couldn't even see the stars anymore, it just towered over us. It picked us up and began to roll us.
Weather happens every hour of every day and the forecasters at one of the 122 local NWS Weather Forecast Offices (WFO) are the first responders. Starting your workday as a forecaster is just like any other job, except your start time often rotates and is usually either a day, evening, or night shift. Steve Taylor, Brooke Bingaman, and Kari Bowen are WFO forecasters who experience the impact their jobs have on their local communities every day.