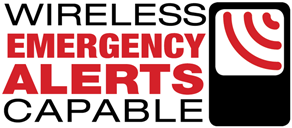 Imagine this: You're driving down the highway, humming along to your favorite tunes, when the cell phone stowed in your bag suddenly makes a strange noise. To investigate, you take the next exit and safely pull over to check the screen. Good thing you did: Your phone just alerted you to a tornado a few miles away in same county you're driving through.

Sound plausible? It is. America's wireless industry is helping to build a Weather-Ready Nation through a nationwide text emergency alert system, called Wireless Emergency Alerts (WEA), which will warn you when weather threatens.
And check out real stories of how WEA has saved lives across America.