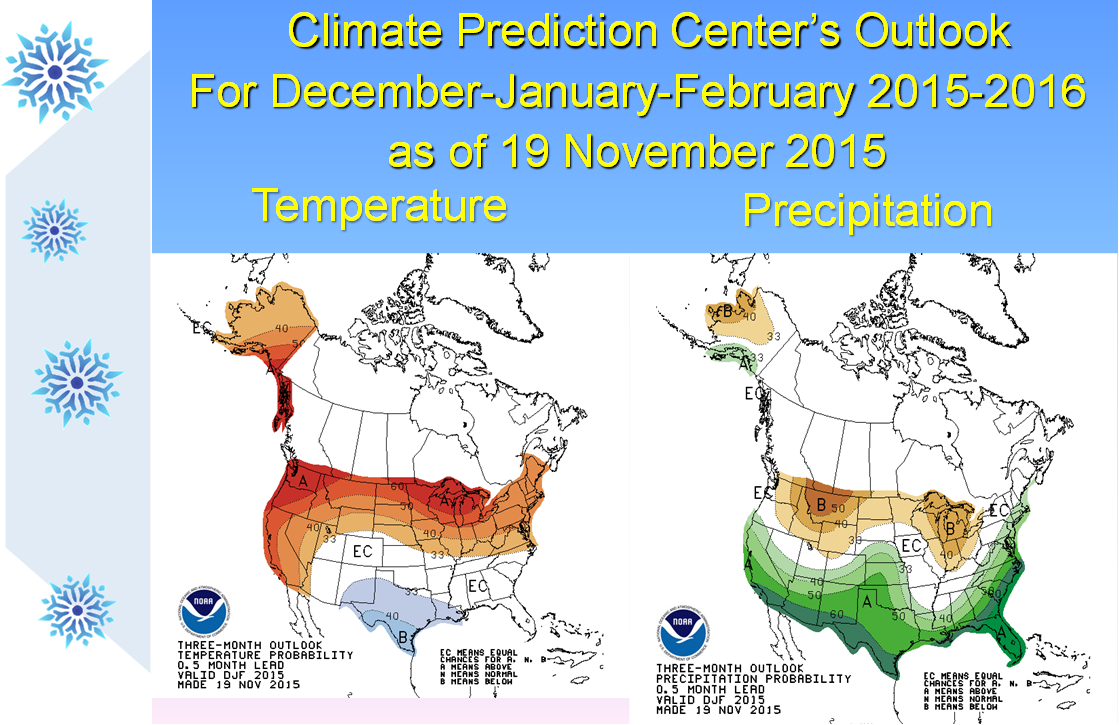 This is the Climate Prediction Center's outlook, issued 19 November 2015, for the December-January-February season.

The temperature on the outlook has eastern Utah and western Colorado in the white "EC" area which indicates little forecast skill.

The precipitation outlook on the right shows a tilt of odds towards a wetter than normal winter for roughly the southern half of eastern Utah and western Colorado, with increased chances of drier than normal across northeast Utah and northwest Colorado.