Latest News
March 16, 2023 - Spring Outlook: California drought cut by half with more relief to come
According to NOAA's U.S. Spring Outlook, the abnormally wet winter will further improve drought across much of the western U.S. as the snowpack melts in the coming months.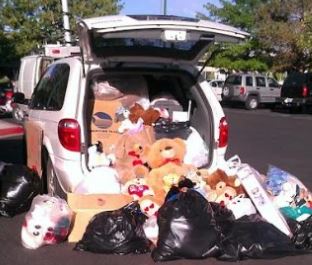 March 13, 2023 - WRN Ambassador Helping Ease the Impact on Children after Weather Disasters
Project Bear Hugs aims to help reduce the lasting effects of natural disasters on children by providing comfort and support in the aftermath of a disaster. Disaster relief kits, filled with comfort items, are designed to help provide children with a sense of security and comfort during a difficult time.
March 10, 2023 - National Weather Service welcomes American Red Cross as a core partner
Leaders of NOAA's National Weather Service and the Red Cross signed a groundbreaking agreement that will enhance collaboration between the organizations before and during large-scale weather disasters.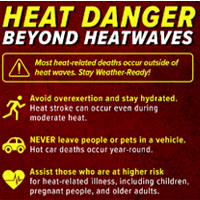 March 3, 2023 - Are You Weather-Ready for the Spring?
As cold winter nights are replaced by the warmth of longer daylight hours, the National Weather Service invites you to do two important things that may save your life or the life of a loved one.
February 24, 2023 -
The SCOOP: When do the most dangerous storms occur on the high seas?
The National Data Buoy Center (NDBC), part of the National Weather Service, is giving you the SCOOP (Self Contained Ocean Observing Payload) buoy. The SCOOP is an example of recent improvements to oceanic observation capabilities, a requirement for modern weather forecasting models.
February 8, 2023 -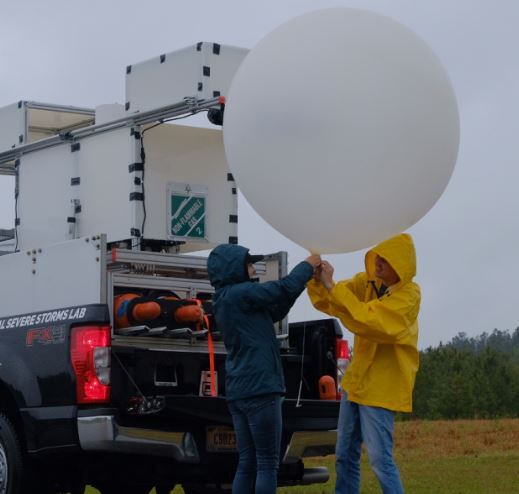 Severe storm research campaign kicks off second year of data gathering
This winter has brought multiple rounds of devastating severe weather to the southeastern U.S., with more than 200 reported tornadoes and 14 fatalities.
January 15, 2023 - Watch: F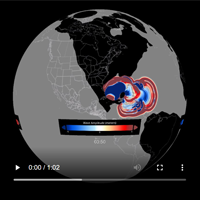 irst global simulation of megatsunami following ancient asteroid impact
The 6+ miles wide asteroid that hit Earth 66 million years ago, widely accepted to have wiped out nearly all the dinosaurs and roughly three-quarters of the planet's plant and animal species, also triggered a megatsunami with mile-high waves.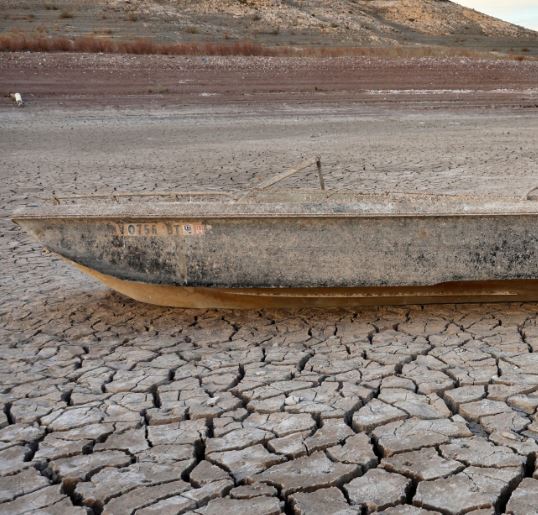 January 10, 2023 - Record drought gripped much of the U.S. in 2022
The year was also marked by numerous severe weather events, devastating hurricanes and deadly flooding across parts of the country.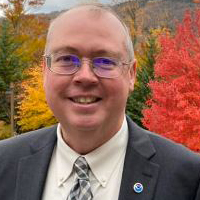 January 06, 2023 - Leading Change at the National Weather Service: A Conversation with Ken Graham
Ken Graham became director of the National Weather Service last summer and recently surpassed his first six months as the agency's 17th leader. Let's chat with Ken to learn more about how these early days of his tenure unfolded, and what's up ahead.

2016 News Around NOAA
December 21, 2016 - Get your snowstorm smarts on: 6 forecast tools to use this winter
Geek out with us to learn about 6 winter weather forecast tools you can tinker with online. In the process, see where, when and how much snow, ice and wind is predicted — important information to share with your friends and family this winter.

December 7, 2016 - Experimental Snowfall Graphics
New snowfall graphics now available from local NWS websites.

November 23, 2016 - NWS giving thanks to their communities
This year the National Weather Service gave back to their local communities in many different ways, ultimately showing thanks to all those they serve every day of the year.
November 22, 2016 - Observing and Predicting the 2015-2016 El Niño
Alongside colleagues in Australia and Peru, NOAA scientists involved with observing and predicting the 2015-2016 El Niño co-authored an article about the event and prediction.

November 21, 2016 - Improving the Communication of Flood Risk for Better Decision-Making
The Bulletin of the American Meteorological Society (BAMS) published a study in its September 2016 edition titled, "Effectively Communicating Risk and Uncertainty to the Public."

November 15, 2016 - NOAA's advanced GOES-R weather satellite launching this month
This month NOAA will be launching its most advanced weather satellite to date, the Geostationary Operational Environmental Satellite-R (GOES-R).

October 25, 2016 - NWS and Chilean Navy Leaders collaborate to improve Tsunami Warning Capabilities
Collaboration will improve tsunami warning capabilities in both countries and the whole Pacific Basin.

October 3, 2016 - OneNWS Network: A Faster and Stronger National Weather Service
NWS updates data networks to keep pace with new technologies.

September 9, 2016 - Hazard Simplification Project
For decades, NWS has used the Watch, Warning, and Advisory (WWA) system - is it time for a change?
September 8, 2016 - U.S. experiences 5th warmest summer on record
Every state in the continental U.S. and Alaska was warmer than average this summer.

September 1, 2016 - Presidential Proclamation: National Preparedness Month
Preparing ourselves to meet the unknown challenges of tomorrow is a duty we all share.