Latest News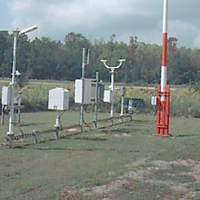 April 26, 2021 - Legions of citizen scientists contributed to NOAA's new Climate Normals
Thousands of amateur meteorologists across the United States help the National Weather Service track weather patterns by performing a daily task - checking the temperature and precipitation amounts on their property.
April 9, 2021 - 'Average' Atlantic hurricane season to reflect more storms
Beginning with this year's hurricane season outlooks, NOAA's Climate Prediction Center (CPC) will use 1991-2020 as the new 30-year period of record.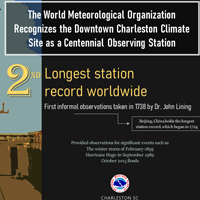 March 25, 2021 - Downtown Charleston Weather Observing Station Recognized as a Centennial Site
The WMO recognized the Downtown Charleston climate site as a Centennial Observing Station, one of only eight stations in the country, 234 in the world, to receive this designation.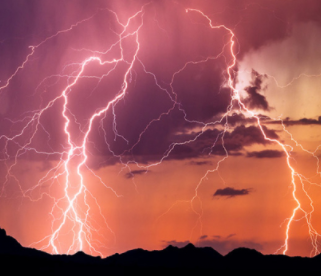 March 22, 2021 - NOAA upgrades flagship U.S. global weather model
NOAA is upgrading its Global Forecast System (GFS) weather model to boost weather forecasting capabilities across the U.S. These advancements will improve hurricane genesis forecasting, modeling for snowfall location, heavy rainfall forecasts, and overall model performance.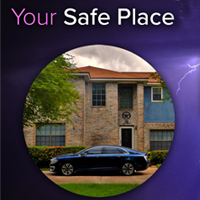 March 15, 2021 - Spring Safety Campaign: Know Your Safe Place
When preparing for extreme weather events, knowing your safe place is a simple but potentially lifesaving action to take. If you are unsure of where your safe place is -- look no further! The theme of the National Weather Service's Spring Safety Campaign, which kicked off earlier this month, is Spring Safe Places.
March 04, 2021 - Short-range weather modeling application released to forecasting community
Today, NOAA and its partners are accelerating the advancement of numerical weather prediction by sharing a second application based on the Unified Forecasting System (UFS) framework with the scientific community.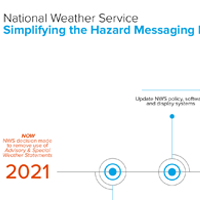 March 04, 2021 - NWS Advances Major Changes to Hazard Messaging Headlines
NWS will replace its "Advisory" and "Special Weather Statement" headlines with plain language headlines that more clearly describe weather or water hazards.
February 10, 2021 - NOAA's Updated U.S. Climate Data Will Establish "New Normal"
NOAA will soon release a much-anticipated update of U.S. climate data for placing recent weather conditions—such as heat waves and flooding rain—into historical context.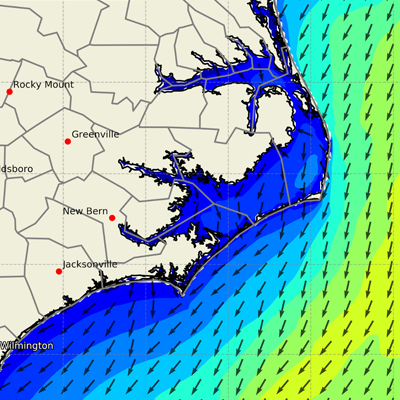 February 3, 2021 - NOAA Upgrades Nearshore Wave Prediction System
As a part of this upgrade, the model will introduce the first-ever hourly probabilistic hazardous rip current guidance up to six days out for the U.S. East and Gulf Coasts, Puerto Rico, Hawaii and Guam.
January 22, 2021 - Lake Charles weather radar back online after Hurricane Laura damage
Today, the National Weather Service restored service to the weather radar serving southwest Louisiana and northwest Gulf of Mexico. Category 4 winds from Hurricane Laura significantly damaged the radar, making it inoperable on August 27, 2020.

January 12, 2021 - Get your snowstorm smarts on: 9 forecast tools to use this winter
We've got 9 winter weather forecast tools you can tinker with on your mobile device or computer. Use them regularly to see where, when and how much snow, ice and wind is predicted.

2016 News Around NOAA
December 21, 2016 - Get your snowstorm smarts on: 6 forecast tools to use this winter
Geek out with us to learn about 6 winter weather forecast tools you can tinker with online. In the process, see where, when and how much snow, ice and wind is predicted — important information to share with your friends and family this winter.

December 7, 2016 - Experimental Snowfall Graphics
New snowfall graphics now available from local NWS websites.

November 23, 2016 - NWS giving thanks to their communities
This year the National Weather Service gave back to their local communities in many different ways, ultimately showing thanks to all those they serve every day of the year.
November 22, 2016 - Observing and Predicting the 2015-2016 El Niño
Alongside colleagues in Australia and Peru, NOAA scientists involved with observing and predicting the 2015-2016 El Niño co-authored an article about the event and prediction.

November 21, 2016 - Improving the Communication of Flood Risk for Better Decision-Making
The Bulletin of the American Meteorological Society (BAMS) published a study in its September 2016 edition titled, "Effectively Communicating Risk and Uncertainty to the Public."

November 15, 2016 - NOAA's advanced GOES-R weather satellite launching this month
This month NOAA will be launching its most advanced weather satellite to date, the Geostationary Operational Environmental Satellite-R (GOES-R).

October 25, 2016 - NWS and Chilean Navy Leaders collaborate to improve Tsunami Warning Capabilities
Collaboration will improve tsunami warning capabilities in both countries and the whole Pacific Basin.

October 3, 2016 - OneNWS Network: A Faster and Stronger National Weather Service
NWS updates data networks to keep pace with new technologies.

September 9, 2016 - Hazard Simplification Project
For decades, NWS has used the Watch, Warning, and Advisory (WWA) system - is it time for a change?
September 8, 2016 - U.S. experiences 5th warmest summer on record
Every state in the continental U.S. and Alaska was warmer than average this summer.

September 1, 2016 - Presidential Proclamation: National Preparedness Month
Preparing ourselves to meet the unknown challenges of tomorrow is a duty we all share.