August 8, 2019 - NOAA increases chance for above-normal hurricane season
NOAA forecasters monitoring oceanic and atmospheric patterns say conditions are now more favorable for above-normal hurricane activity since El Nino has now ended.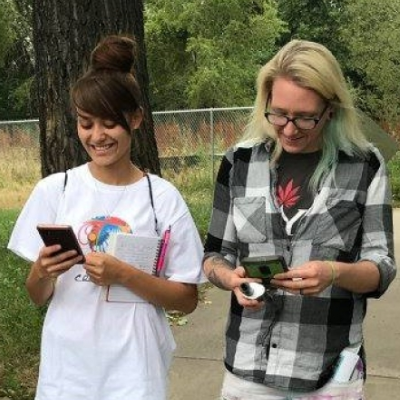 July 29, 2019 - White House report showcases NOAA citizen science efforts
At NOAA and beyond, federal scientists are engaging members of the public in citizen science projects to collaboratively address real-world problems.
June 14, 2019 - "It Saved My Entire Family" - Survival Story of WEA Alerts
On September 20, 2018, Minnesota experienced one of the most prolific tornado days in the state's history. Twenty-five tornadoes tracked across the state, with one long-track EF-2 tornado crossing into western Wisconsin.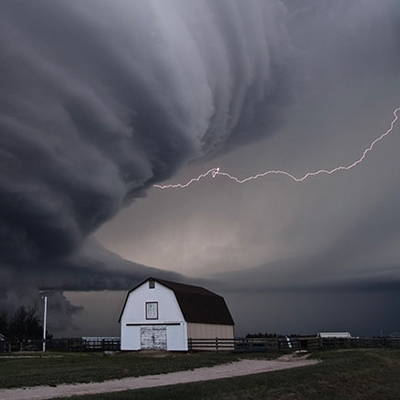 June 12, 2019 - NOAA upgrades the U.S. global weather forecast model
NOAA's flagship weather model — the Global Forecast System (GFS) — is undergoing a significant upgrade today to include a new dynamical core called the Finite-Volume Cubed-Sphere (FV3).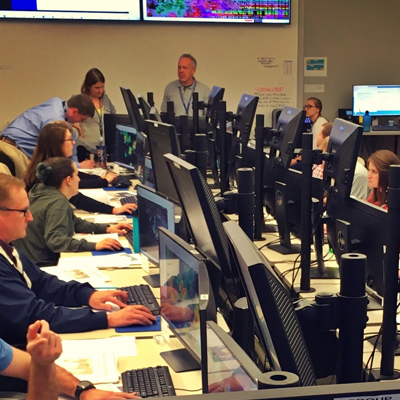 June 10, 2019 - NWS Improves its Employees Career Paths with its "GS 5-12" Initiative
The National Weather Service is creating a more efficient and streamlined career path for the bulk of its meteorologists with the implementation of our GS 5-12 Initiative within the US Civil Service General Schedule (GS) guidelines.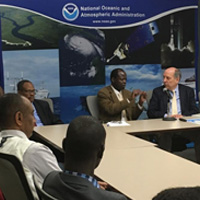 April 29, 2019 - NOAA's Climate Prediction Center Celebrates 25 Years of Developing Climate Services in Africa
Twenty five years ago Africa was faced with severe drought, resulting in famine across the continent and challenges for governments as they struggled to cope with the disaster.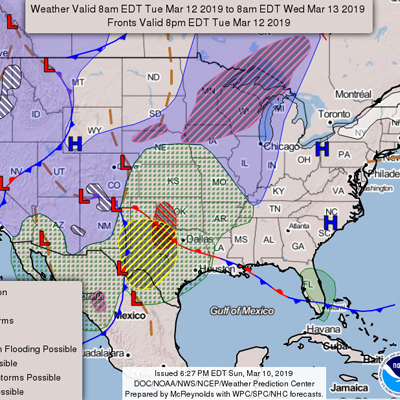 April 2, 2019 - The New NOAA/NWS National Forecast Chart
On April 1, NOAA's Weather Prediction Center (WPC) officially upgraded its national forecast charts with the most substantial changes in more than 18 years.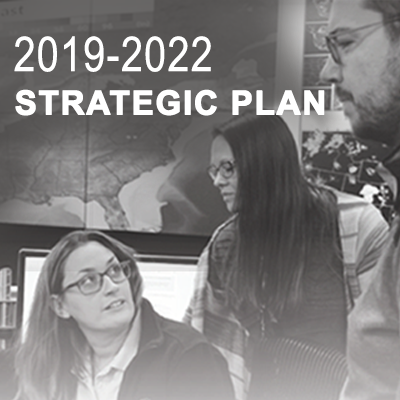 March 26, 2019 - The new NWS Strategic Plan is now available
The plan is a culmination of more than a year-and-a-half of effort and engagement among NWS managers, employees, and Weather Enterprise partners.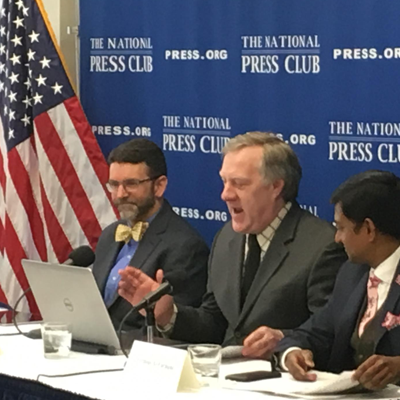 March 7, 2019 - NOAA Talks Hurricanes and Climate at National Press Club
Each year, NOAA helps the United States prepare for hurricanes by issuing a seasonal outlook before the official start of the season on June 1. The outlook offers a prediction of how many storms might occur during the upcoming season.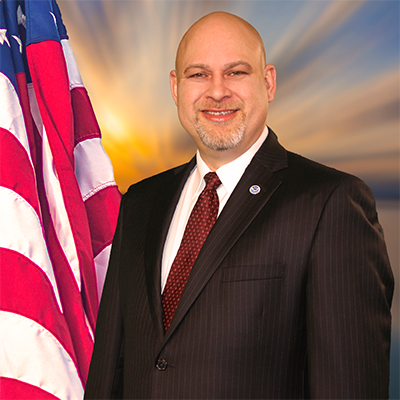 February 22, 2019 - Clinton Wallace selected as director for NOAA's Space Weather Prediction Center
NOAA has selected Clinton Wallace as the director of NOAA's Space Weather Prediction Center (SWPC) in Boulder, Colorado. SWPC is the Nation's official civilian source of space weather alerts and warnings, and one of the National Weather Service's nine National Centers of Environmental Prediction.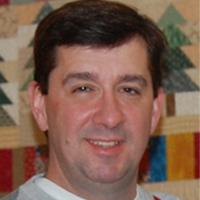 February 1, 2019 - NOAA announces new director of the U.S. National Tsunami Warning Center
NOAA has selected James Gridley, Ph.D., to lead NOAA's National Tsunami Warning Center in Palmer, Alaska. The center delivers tsunami forecasts and warnings to the lower 48 United States, Alaska and Canada.
December 21, 2016 - Get your snowstorm smarts on: 6 forecast tools to use this winter
Geek out with us to learn about 6 winter weather forecast tools you can tinker with online. In the process, see where, when and how much snow, ice and wind is predicted — important information to share with your friends and family this winter.

December 7, 2016 - Experimental Snowfall Graphics
New snowfall graphics now available from local NWS websites.

November 23, 2016 - NWS giving thanks to their communities
This year the National Weather Service gave back to their local communities in many different ways, ultimately showing thanks to all those they serve every day of the year.
November 22, 2016 - Observing and Predicting the 2015-2016 El Niño
Alongside colleagues in Australia and Peru, NOAA scientists involved with observing and predicting the 2015-2016 El Niño co-authored an article about the event and prediction.

November 21, 2016 - Improving the Communication of Flood Risk for Better Decision-Making
The Bulletin of the American Meteorological Society (BAMS) published a study in its September 2016 edition titled, "Effectively Communicating Risk and Uncertainty to the Public."

November 15, 2016 - NOAA's advanced GOES-R weather satellite launching this month
This month NOAA will be launching its most advanced weather satellite to date, the Geostationary Operational Environmental Satellite-R (GOES-R).

October 25, 2016 - NWS and Chilean Navy Leaders collaborate to improve Tsunami Warning Capabilities
Collaboration will improve tsunami warning capabilities in both countries and the whole Pacific Basin.

October 3, 2016 - OneNWS Network: A Faster and Stronger National Weather Service
NWS updates data networks to keep pace with new technologies.

September 9, 2016 - Hazard Simplification Project
For decades, NWS has used the Watch, Warning, and Advisory (WWA) system - is it time for a change?
September 8, 2016 - U.S. experiences 5th warmest summer on record
Every state in the continental U.S. and Alaska was warmer than average this summer.

September 1, 2016 - Presidential Proclamation: National Preparedness Month
Preparing ourselves to meet the unknown challenges of tomorrow is a duty we all share.